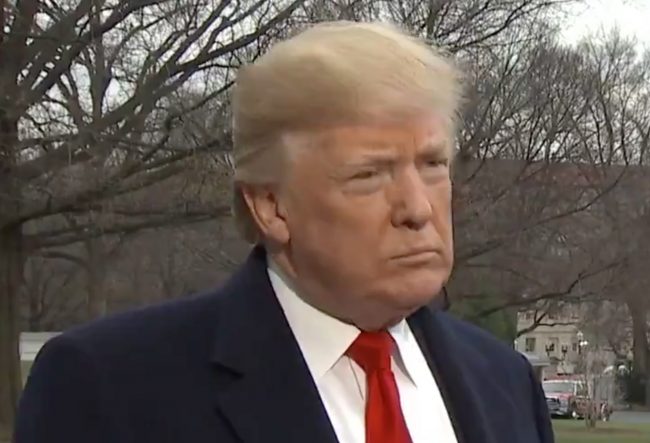 After rage-tweeting about Michael Wolff's new tell-all on the Trump White House and "Sloppy Steve" last night, President Donald Trump continued to lash out on Twitter this morning.
In this instance, Trump decided to mash up a whole slew of grievances into one singular tweet, tossing in references to Hillary Clinton, Russian collusion, Wolff's book and, of course, the media. This time around, he amended his favorite nickname for the mainstream press.
Well, now that collusion with Russia is proving to be a total hoax and the only collusion is with Hillary Clinton and the FBI/Russia, the Fake News Media (Mainstream) and this phony new book are hitting out at every new front imaginable. They should try winning an election. Sad!

— Donald J. Trump (@realDonaldTrump) January 5, 2018
As you can see in the tweet above, his new label for the press is now "Fake News Media (Mainstream)." The leader of the free world also declared that all of those parties who he sees as enemies "should try winning an election. Sad!"
Kudos to Trump for getting a "Sad!" in there.
[image via screengrab]
—
Follow Justin Baragona on Twitter: @justinbaragona
Have a tip we should know? [email protected]