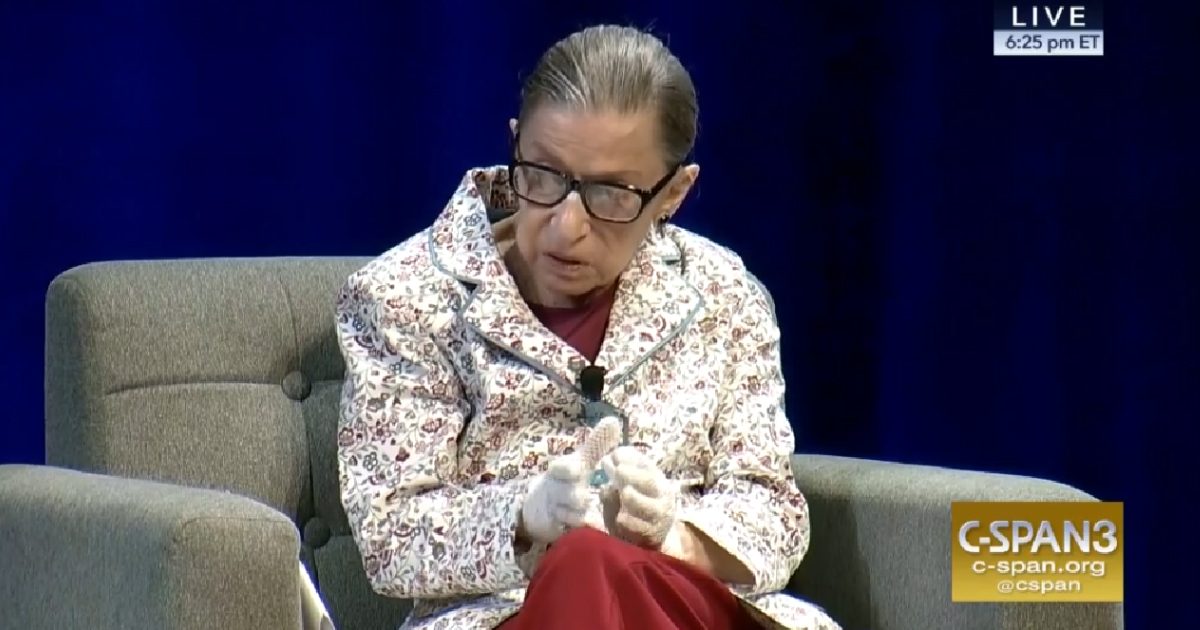 On Friday, the news broke that Supreme Court Justice Ruth Bader Ginsburg underwent surgery to have cancerous growths removed from her lungs at a New York hospital.
According to a court spokesperson, there are no signs of further cancerous growths in her body.
She is now recovering from the procedure.
Just last month, Ginsburg was briefly hospitalized for a fall. 
Tonight, in between tweeting out his plan for a spike "barrier" and sending out a video talking about his demand for border security, Trump sent out his well-wishes to the liberal Justice.
"Wishing Supreme Court Justice Ruth Bader Ginsburg a full and speedy recovery!" he wrote.
Trump's tweet is especially notable because before undergoing surgery, the justice cast her vote on whether or not to uphold a federal judge's order blocking the Trump administration's ban on asylum requests from those who cross the border illegally.
Ginsburg's vote — as well as that of conservative Chief Justice John Roberts  —  was among those that upheld the judge's ban in a 5-4 vote.
Steve Vladeck, CNN Supreme Court analyst called the SCOTUS decision a "major blow to the Trump administration."
Have a tip we should know? tips@mediaite.com