Don't Count Her Out? Hillary Clinton Reportedly 'Surprised' by How Definitively People Took 2020 Announcement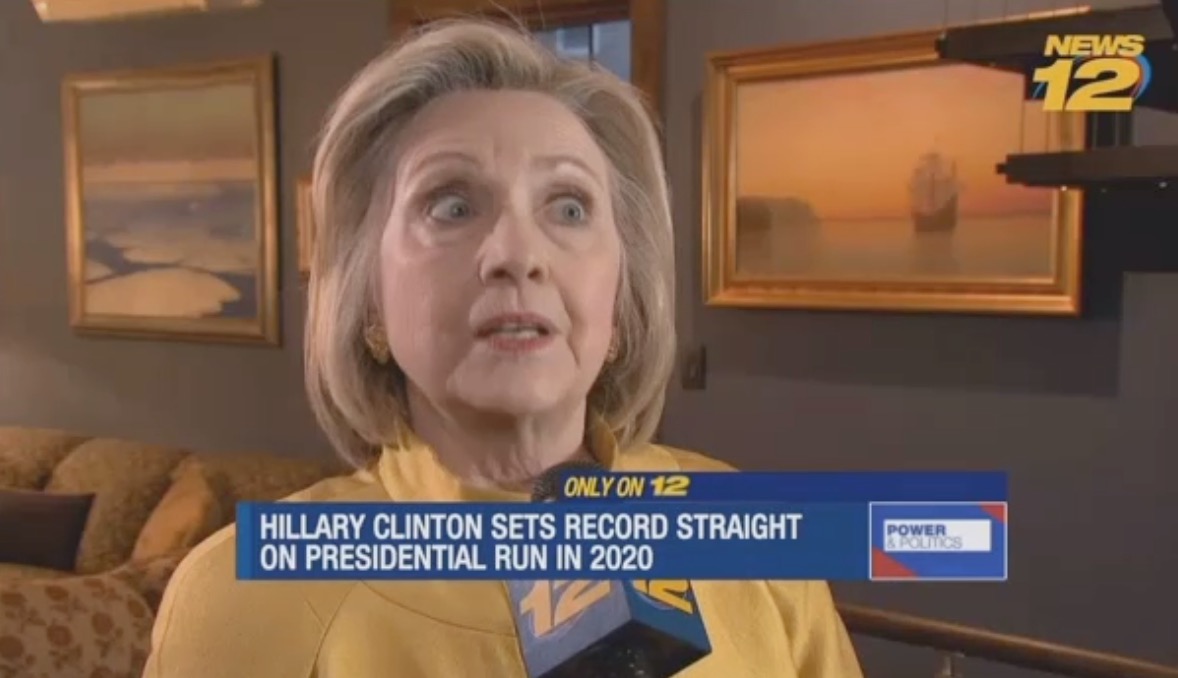 Hillary Clinton made a number of headlines when she revealed to News 12 Reporter Tara Rosenblum that she had no intention to run for President in 2020. This was the second time that she had made such a claim on the record, but the first to do so on video, and as result, this news went viral and played a big part in Tuesday's news cycle.
But New York Times reporter Maggie Haberman is reporting via Twitter that reports of the death of Hillary's presidential ambitions may have been premature. In a two-part tweet, Haberman revealed that according to her source that is "close with Clinton," the former Secretary of State had not completely ruled out a 2020 run.
Haberman tweeted:
Spoke to someone close with Clinton in contact with her today. They say she wasn't trying to be emphatic and close the door on running when she spoke to a local reporter yesterday, and that she was surprised by how definitively it played. 1/2

— Maggie Haberman (@maggieNYT) March 6, 2019
The person also says she is extremely unlikely to run, but that she remains bothered that she's expected to close the door on it when, say, John Kerry isn't. She has told her team she is waiting at least to see the Mueller report. 2/2

— Maggie Haberman (@maggieNYT) March 6, 2019
If true, Haberman's report suggests that Ms. Clinton is just like many of us in that she is waiting to see the Mueller report.
Have a tip we should know? tips@mediaite.com