Parkland Survivor on Phone Call With Trump: 'I've Never Been So Unimpressed By a Person in My Life'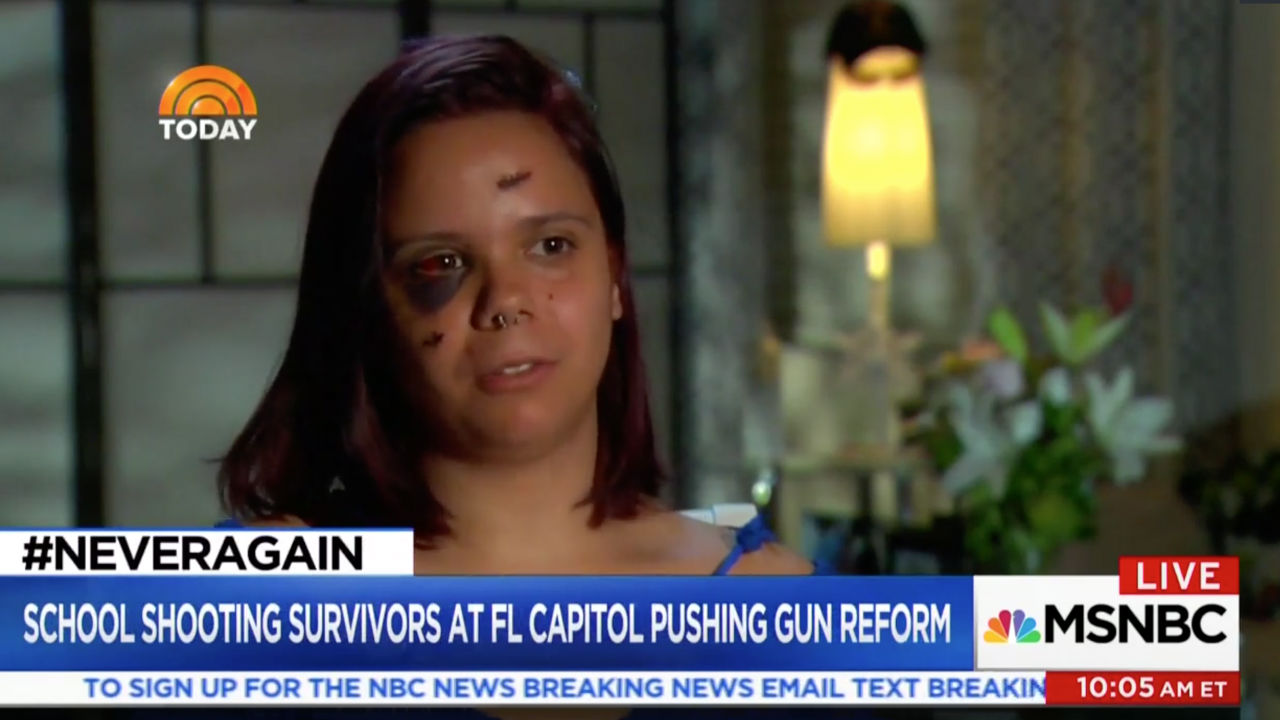 A Parkland shooting survivor spoke out about the conversation she had over the phone with President Donald Trump.
Samantha Fuentes, who was shot in both legs and has a piece of shrapnel lodged behind her right eye in the mass shooting at a South Florida high school, was recovering in the hospital when she received a phone call from the president. And according to a report from The New York Times, she was underwhelmed with their exchange.
"He said he heard that I was a big fan of his, and then he said, 'I'm a big fan of yours too.' I'm pretty sure he made that up," she said after being discharged from the hospital. "Talking to the president, I've never been so unimpressed by a person in my life. He didn't make me feel better in the slightest."
She added that Trump referred to the gunman as a "sick puppy" and said 'oh boy, oh boy, oh boy,' "like seven times."
Fuentes previously appeared for an interview on the Today show, calling on legislators to take action in response to the shooting that sent her to the hospital and killed 17 others.
[image via screengrab]
Have a tip we should know? [email protected]