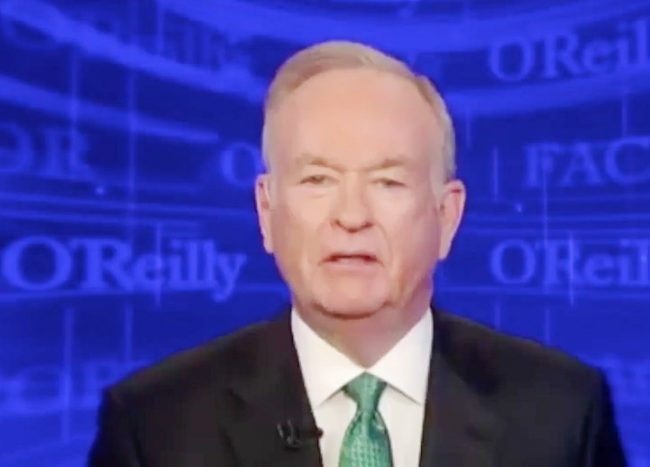 Rumors that Fox News is going to can Bill O'Reilly today are heating up.
O'Reilly has been associated with sexual harassment scandals for over a decade, but it all came to a head earlier this month when the New York Times reported that he and Fox had paid out about $13 million in settlements to women who alleged harassment. After a brutal advertiser exodus and a few in-person protests, he took a sudden vacation and in spite of the network airing promos for his Factor, reports are indicating that the Murdochs are angling to just be done with him.
Now, we have to ask one thing. Who do you think should replace the forceful conservative?
This poll closes tomorrow at noon.
[image: screengrab]
Have a tip we should know? [email protected]
---