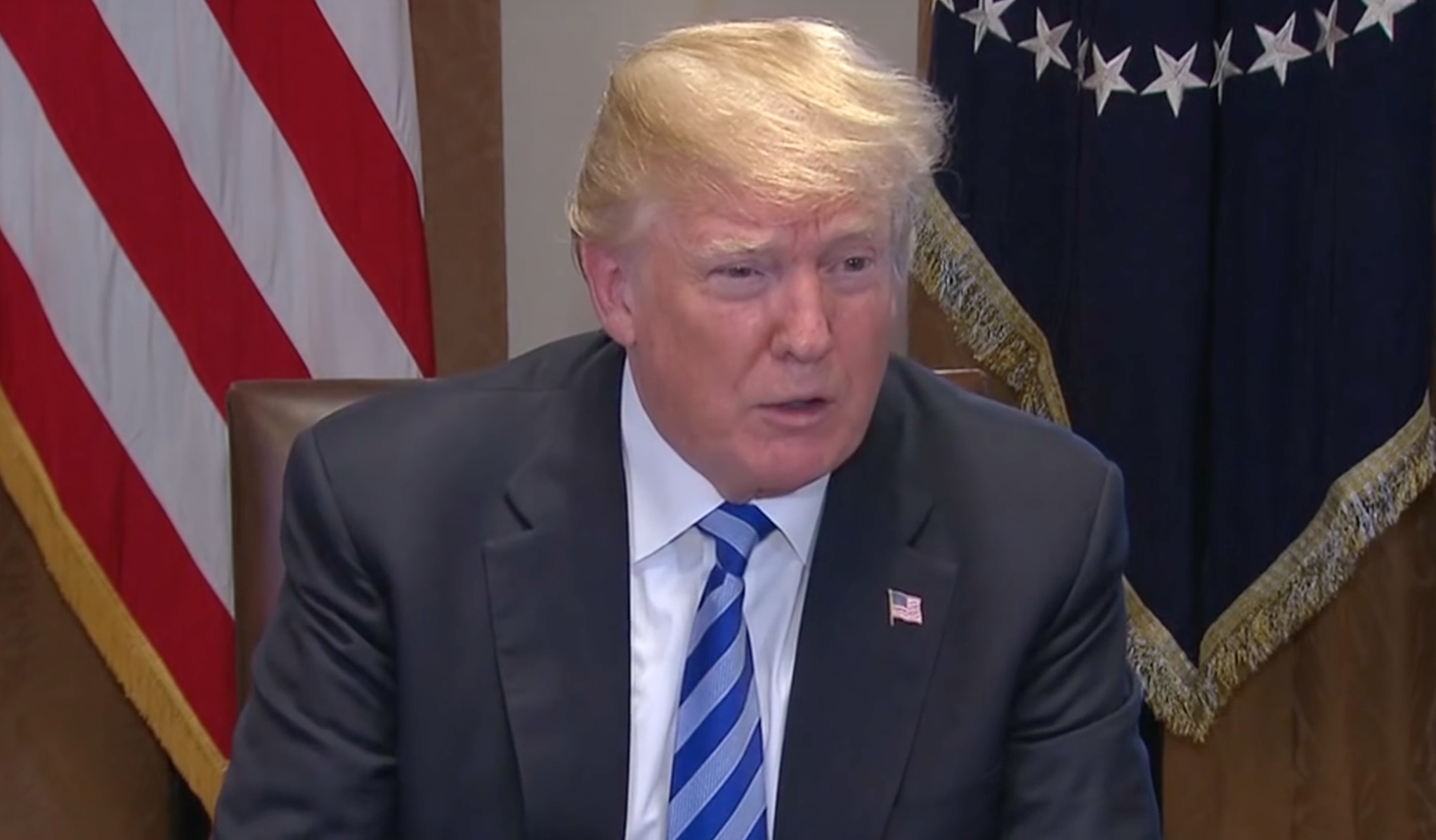 President Donald Trump claimed that those leading the Russia probe would meddle in the midterm elections, despite having no evidence to support his assertion.
Launching yet another attack on Special Counsel Robert Mueller's investigation on Twitter, Trump referred to those involved as "the 13 Angry Democrats," speculating that Obama-era officials would also interfere in upcoming elections. Trump even went so far as to accuse Democrats of having already committed collusion with Russia.
The 13 Angry Democrats (plus people who worked 8 years for Obama) working on the rigged Russia Witch Hunt, will be MEDDLING with the mid-term elections, especially now that Republicans (stay tough!) are taking the lead in Polls. There was no Collusion, except by the Democrats!

— Donald J. Trump (@realDonaldTrump) May 29, 2018
The president has made it a routine of his to periodically call out the Russia probe, claiming it to be a "witch hunt" and faulting his predecessor for not taking strong enough action when it was announced that Russia did, in fact, meddle in the 2016 presidential election.
On Sunday, the president reiterated those criticisms, alleging that former President Barack Obama "thought Crooked Hillary was going to win, and he didn't want to upset the apple cart," referring to the 2016 election.
[Image via screengrab]
Follow Amy Russo on Twitter: @amymrusso
Have a tip we should know? [email protected]