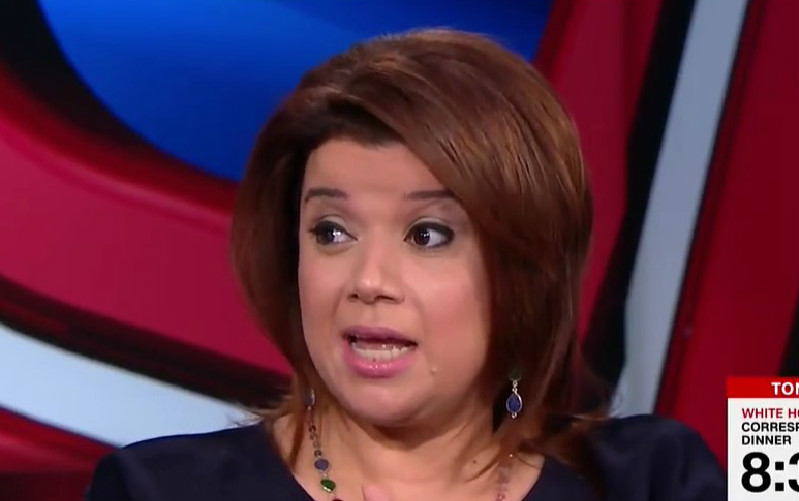 CNN pundit Ana Navarro has taken to Twitter to dunk on former colleague Ed Martin, who was recently let go by the network. 
As you can see, Navarro did not hold back on the former CNN contributor and hardcore supporter of President Donald Trump.
"Bye. Fe-Li-Cia," the tweet reads, misspelling a popular meme originated by rapper Ice Cube in the film Friday.
Martin — who supported Roy Moore even after he lost his bid for that Alabama Senate seat — and Navarro have never seen to eye to eye, including one occasion where she went off on him after he accused her of "name calling."
"Almost every time you're on with me, on TV, you make this about me — I never make it about you," Navarro said. "Really, I barely know your name, I have no idea who you are, I never insult you."
While CNN has yet to announce why they are not continuing a professional relationship with Martin, many presume it is because of a recent radio broadcast, in which the conservative praised Trump for kicking out Jim Acosta from the Oval Office.
"It's really funny, I mean, it's amazing to see," he said.
As of this writing, Martin's Twitter account still lists his profession as a "CNN political contributor." He has yet to comment on the firing.
[image via screenshot]
—
Follow Lawrence Bonk (@sidescrollers) on Twitter
Have a tip we should know? tips@mediaite.com