Seattle Fox Affiliate Fires Employee For Doctoring Video of Trump's Oval Office Address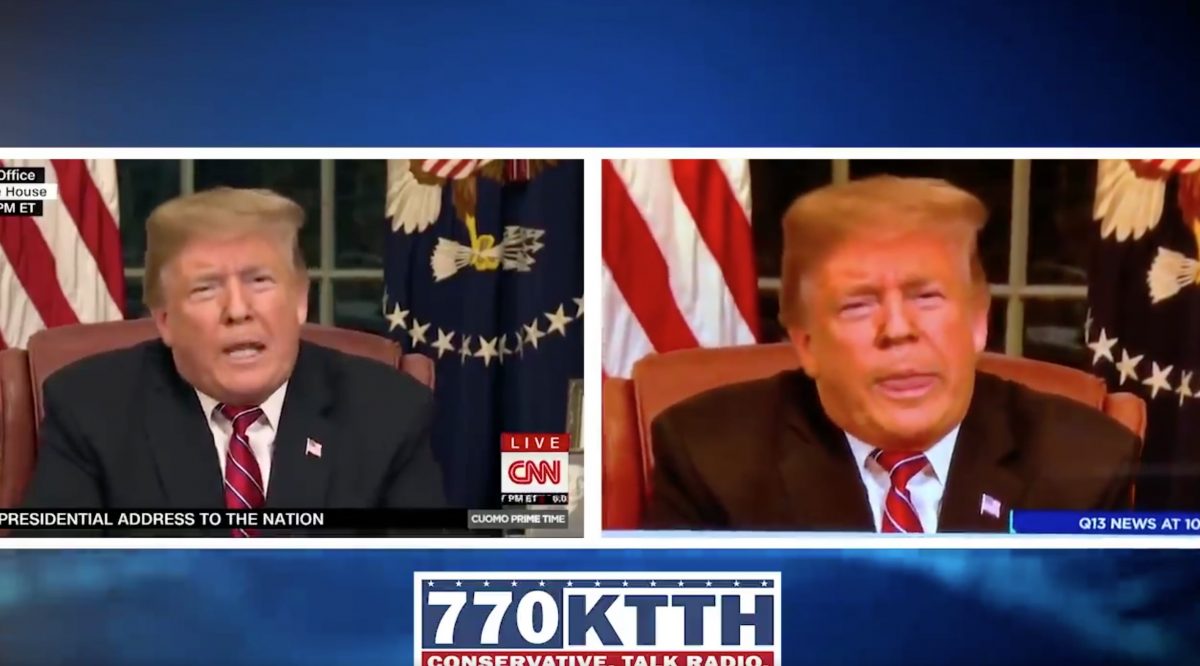 Seattle Fox affiliate Q13 has fired one of their employees who apparently caused the station to run an edited, unflattering version of President Donald Trump's national address.
Side by side comparisons picked up by Washington Post show that Trump's head was bigger than normal when Q13 viewers watched his Oval Office speech from this week. The doctored footage also shows Trump with a very orange-looking complexion as he seemed to stick his tongue out between sentences.
After the video's tweaks were noticed by local political observers, Q13 news director Erica Hill sent a series of statement to Seattle Times, saying they've conducted an internal investigation and fired an employee responsible for the footage's airing.
"This does not meet our editorial standards and we regret if it is seen as portraying the president in a negative light," Hill said. "We've completed our investigation into this incident and determined that the actions were the result of an individual editor whose employment has been terminated."
Trump delivered the speech on Tuesday as part of his week-long appeal to secure federal funding for national security, specifically his border wall. The president and his congressional opponents remain deadlocked on the matter even as the government shutdown is now tied for the longest in U.S. history.
— —
>> Follow Ken Meyer (@KenMeyer91) on Twitter
Have a tip we should know? tips@mediaite.com