Theresa May Spox: Trump Praising Body Slamming of Guardian Reporter is 'Completely Unacceptable'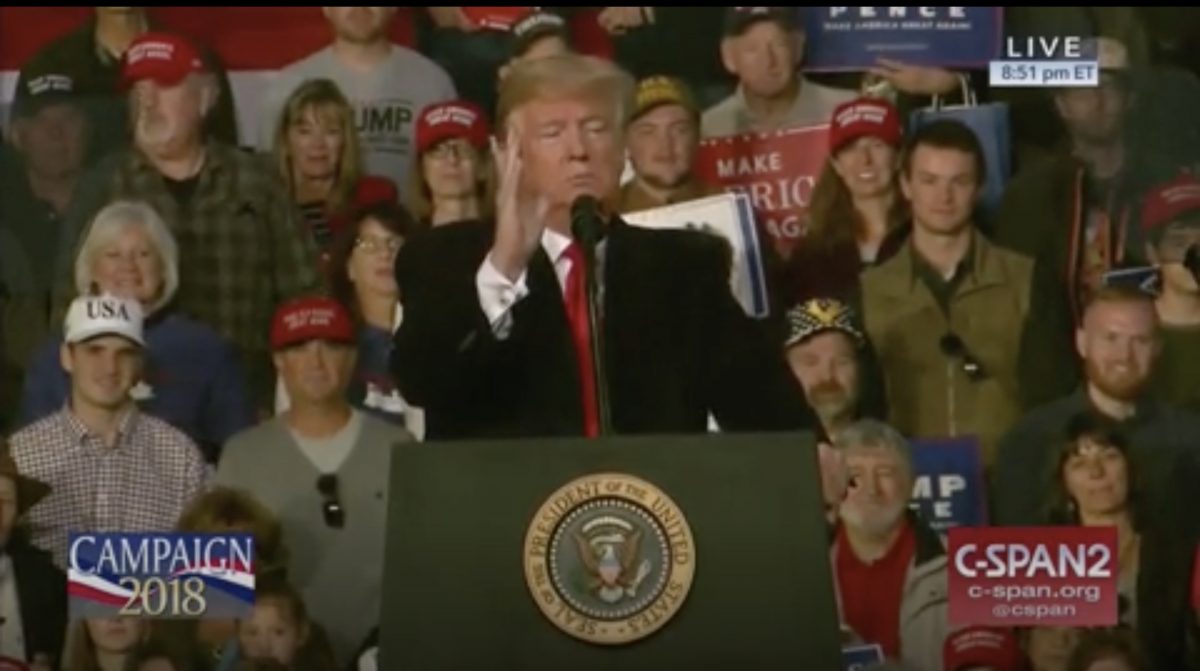 A spokesperson for UK Prime Minister Theresa May condemned President Donald Trump's praises of Republican Congressman Greg Gianforte for shoving a reporter last year, calling his comments "completely unacceptable"
"He obviously made comments at a political rally, and those are for him," the Downing Street spokesperson said. "But more generally we would always say that any violence or intimidation against a journalist is completely unacceptable."
The Montana lawmaker assaulted Guardian correspondent Ben Jacobs in May 2017 — during which he famously broke his glasses — as the reporter was attempting to cover his run for the special election seat he wound up wining. The incident was recorded on audio and Gianforte can be heard body-slamming Jacobs and yelling "get the hell out of here."
While speaking at a campaign rally in Missoula, Montana last night, Trump brought up the assault again, this time praising the lawmaker for it.
"Greg is smart. And by the way, never wrestle him," Trump said of Gianforte last night, who he called "my guy."
"You understand. Never," he added.
Per the Guardian, this is the first time that Trump has publicly praised physical violence against the media, which may be a surprise given all of his hateful rhetoric toward the press.
[Photo via screengrab]
Follow the author on Twitter (@calebecarma).
Have a tip we should know? tips@mediaite.com