Laura Ingraham Mocks 'Tin Foil Hat Wearer' Rachel Maddow on Russia Coverage
Fox News' Laura Ingraham tonight mocked the media's post-Mueller-investigation coverage, especially Rachel Maddow's.
She said they're trying to "cook up" new scandals to move on from Russia, pointing to CNN's Anderson Cooper covering questions about the Interior Secretary nominee.
But then Ingraham moved on to Maddow, saying, "Still reeling from being exposed as a tin foil hat wearer after her Russia theories all fell flatt, Rachel Maddow has a new conspiracy to unravel."
She showed a clip of Maddow talking about how the Trump administration has "no plan" to go back to the moon, following remarks by Vice President Mike Pence about getting astronauts on the moon by 2024.
And yes, Ingraham even showed this graphic: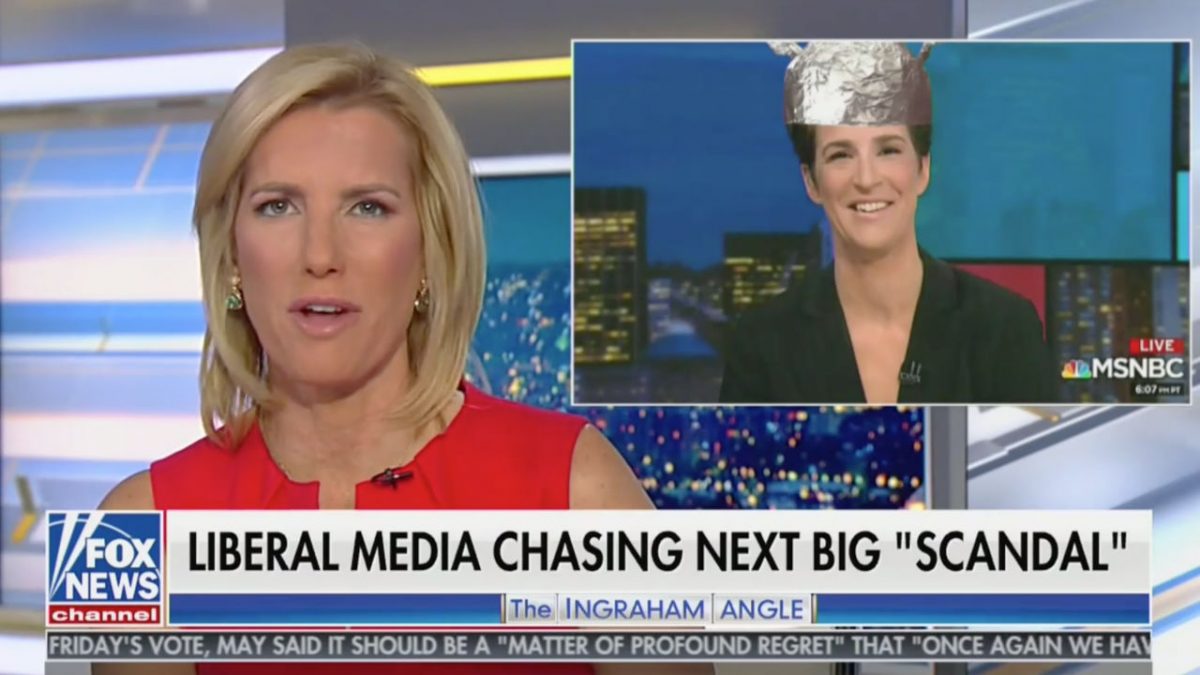 "You'd feel sorry for these folks if they hadn't done such damage to the presidency and the country," she concluded. "But they were exposed as frauds in their coverage of the collusion question and now they're essentially wishcasting conclusions in the Mueller report."
She mocked the idea that Barr "twisted the conclusions to favor Trump" and that Mueller wouldn't speak up about it.
You can watch above, via Fox News.
[image via screengrab]
Have a tip we should know? [email protected]
Josh Feldman - Senior Editor