Joy Behar Personally Apologizes to Pence After Calling His Christian Faith a 'Mental Illness'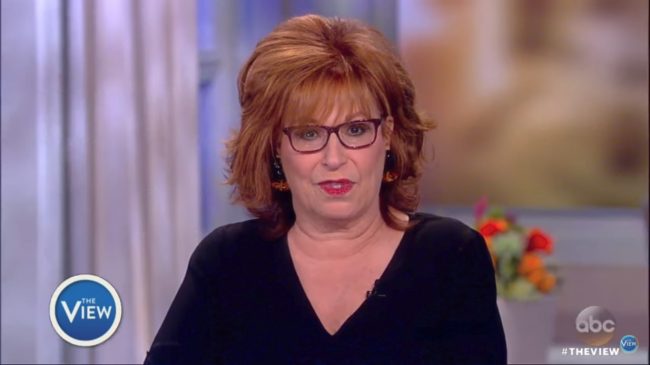 The View's Joy Behar caused something of a media firestorm last month when she alleged that Vice President Mike Pence, has a "mental illness" after he said he talks to Jesus.
It has now been reported by The Washington Post that Behar phoned Pence to apologize, with her manager saying that the whole thing was simply a "miscommunication."
"Yes, she did speak to Vice President Pence, they had a great, very nice conversation," manager Bill Stankey said. "The vice president was very gracious and very understanding. He understood that Joy wasn't attacking anybody and that there was some miscommunication."
Here are Behar's original comments on Pence and his faith, which she walked back by saying "it was a joke." It must be noted, in addition to hosting The View, Behar is actually a standup comedian.
"It's one thing to talk to Jesus. It's another thing when Jesus talks to you," she said. "That's called mental illness, if I'm not correct, hearing voices."
Shortly after making her original comments, Pence issued a response, noting that he just "couldn't stay silent."
"It's an insult not to me, but to the vast majority of the American people who like me cherish their faith," he said. "It demonstrates how out of touch some in the mainstream media are with the faith and values of the American people."
A spokesperson for Pence has yet to respond for comment.
[image via screenshot]
—
Follow Lawrence Bonk (@sidescrollers) on Twitter
Have a tip we should know? [email protected]