Candace Owens Clashes With Fox News Guest Who Questioned Confrontation: Antifa 'Knows Who We Are'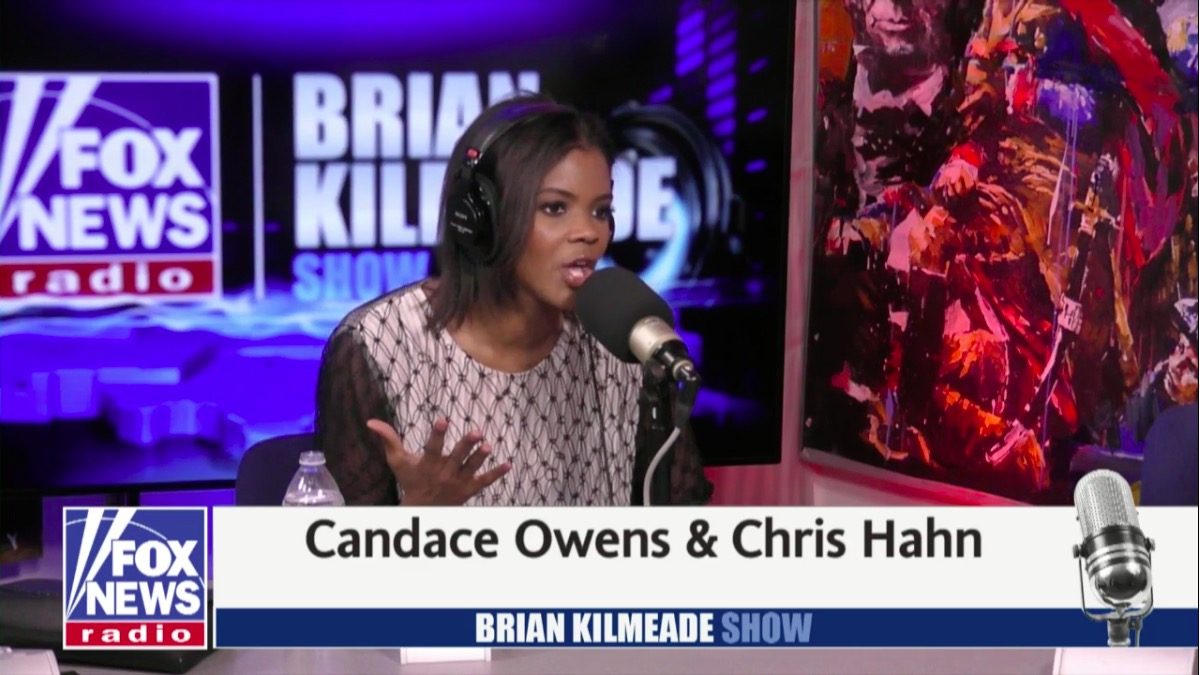 Conservative activist Candace Owens chastised liberal radio host Chris Hahn on Brian Kilmeade's radio show Tuesday after Hahn suggested that Owens wasn't necessarily famous enough for people to protest against her in a public place.
Owens and fellow conservative activist Charlie Kirk were eating breakfast in Philadelphia Monday when they were ostensibly "attacked" by protesters with the leftist group Antifa. Hahn questioned the idea that people showing up to protest at a restaurant in Philadelphia "all of a sudden" because he didn't think she was very well-known.
"Donald Trump tweeted me casually," Owens sniped, defending her own fame. "Y'know, I've been with the president, I've been with Kanye West."
"Antifa and Black Lives Matter protesters show up at every single scheduled event Charlie Kirk and I have on campus," she continued. "Maybe you've missed that and you haven't been paying attention, and I'll allow that."
"All across the board, in this nation, every Antifa group in this nation knows who we are, OK?" she said. "For you to suggest that I'm somehow not well known enough after Kanye West tweeted me and I became the most debated topic nationally in this country for about two weeks into the fact that President Trump chimed in, OK, is just, you pleading ignorance here, which is unacceptable."
You can watch the exchange here.
[image via screengrab]
Have a tip we should know? [email protected]