Sean Hannity Gets Nasty With Mitch McConnell: 'YOU Are a WEAK, SPINELESS Leader'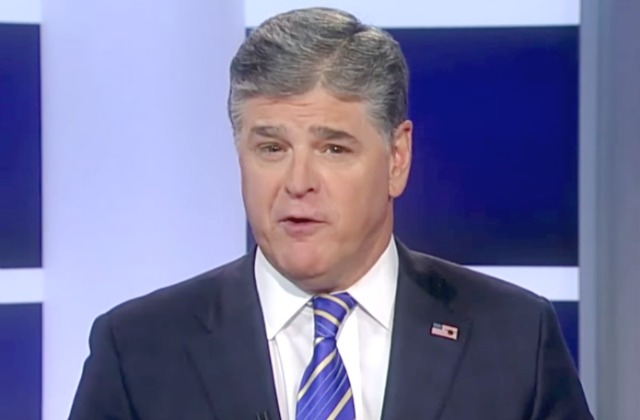 It seems Sean Hannity's political armistice is over. 
Early Wednesday morning the Fox News host and Trump superfan launched a ferocious single-tweet broadside against Senate Majority Leader Mitch McConnell.
. @SenateMajLdr No Senator, YOU are a WEAK, SPINELESS leader who does not keep his word and you need to Retire! https://t.co/BL4uf7WLM1…

— Sean Hannity (@seanhannity) August 9, 2017
The tweet comes in the aftermath of the Senate's failed health care initiative followed by a leisurely August recess that was all seemingly too much for Sean. It appears Hannity read an article which didn't agree with him, linking to a story showing video of McConnell complaining about Trump's "excessive expectations" in the Senate.
The Fox News host is one of the few people President Trump follows on Twitter and the two men are known to be extremely tight. Hannity dined with Trump along with ill-fated Communications Director Anthony Scaramucci (RIP) at the White House just days ago. News of the dinner, which leaked to the press, precipitated the now infamous blow up between Scaramucci and New Yorker reporter Ryan Lizza.
The failure of health care in the Senate is Trump's most significant legislative setback to date. And with Congress under total Republican control, the circular firing squad has largely settled on McConnell. While Trump did himself no favors by threatening Senators or not familiarizing himself with the specifics of the bill, it was the majority leader who failed to corral his recalcitrant caucus.
[image via screengrab]
Have a tip we should know? [email protected]